15w3d Gender Reassignment
How far along: 15 weeks

Due Date: November 7, 2015
Baby is the size of: An orange! Baby is between 4 and 4.5 inches from crown to rump and weighing in between 2 and 3 ounces.
Symptoms: Not much to report here, and for that I am forever grateful! I've been experiencing minor round ligament pain, especially when I stand too quickly or switch sides when I'm sleeping, but other than that things have been smooth sailing.

Sunday night, however, I did notice something I wasn't too pleased with. As I was lathering my lotion and oil combination on my stomach before bed I noticed a tiny stretch mark forming bellow my belly button. Now I know stretch marks are mostly genetic, so I didn't think I would be spared all together from them, but I was really upset seeing one pop up so soon. I'm going to increase my lotion and oil ritual to twice a day in hopes that will keep them away. Besides that, does anyone have tips on reducing stretch marks during pregnancy?


Gender: We have the gender sneak peek ultrasound scheduled for May 28th and we'll find out if we are having a little girl or boy on May 29th at a cookout with family and friends.

Name: We're waiting until after we find out the sex to reveal the name.

Movement: Still nothing. On Friday I felt was I thought could be a flutter while I was sitting at my desk at work, and then I felt it again while watching tv at home that evening. It was so quick that by the time I registered what I was feeling, it was gone. I didn't feel anything over the weekend, but again on Monday while I was working I felt the slightest flutter. I'm still not totally convinced it's baby moving though.


Nursery: The crib has been ordered! I knew I wanted to go with white furniture regardless of the baby's sex, so after much research I found a crib I love and ordered it yesterday. I can't wait for it to get here!

Maternity Clothes: Still mixing and matching maternity items with non-maternity clothes. I am on the hunt for a few good maternity bathing suits to wear this summer. Any recommendations?

Sleep: I'm still sleeping great through the night. I'm in bed every night around 9:00 and I fall asleep as soon as my head hits the pillow.
Best moment this week:
Celebrating my precious Godson's first birthday. He dove right into that smash cake and loved every single bite!
Missing anything:
You knew it was coming sooner or later, I miss wine. It's definitely worth the nine(ish) months without it for this sweet child of mine though!
Cravings/Aversions:
Cravings include anything sweet, blue Gatorade, Chick-Fil-A spicy chicken sandwiches, and Jimmy Johns veggie subs. I'm still turning my nose up at hot green vegetables and non-breaded chicken.
Mood: I've had a few moments of irritability here and there, but overall I'm just as happy as can be! I love being pregnant (although I'm really anxious for November to get here)!

Looking forward to: Spending the long holiday weekend at the lake with family this weekend.
Husband is: Working like crazy for me and baby. This past weekend we purchased new patio furniture, a new grill, and a fire pit for the backyard. He put everything together on Sunday while I sat back and watched.

New mommy question: I asked a couple of questions above that I'm really needing help with. Any suggestions on the best lotions and creams to avoid stretch marks? Right now I'm using Burts Bees Mama Bee and am lathering it on twice a day.

I'm also on the hunt for a couple of good maternity swimsuits. Any suggestions on where to look?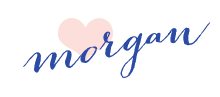 Posted 03 March 2008 - 02:33 AM
Been awhile since anybody has commented on this tread.....however

I have just chosen to go to Karma today....awaiting my first apt. to be scheduled. They told me that they wee booking into June right now but that you can usually get bumped a couple of months if you go on the waiting list.

Can anyone share how long it actually took them to get in the door at Karma?
and also share regarding their experience there.....I don't think personality is that important - I don't need somone to hold my hand - but I do expect to be given time to ask questions and not just shuffled around. My DH has a friend at work who used Karma (and ISIS) for their IVF and had success in the first try.

Thanks !!!

S.
I went to KARMA with intentions of doing IVF or ...whatever was necissary but after the intial tests were done and Dr. Campenaro was so aggrivated that i wanted to write down my test results, and have a copy, we decided it was not the right place for us.
She has the worst 'bedside manner' of any Dr i have ever seen. When they did a biopsy, i am pretty sure she was not even paying attention as she casued me soooooooooo much pain i yelled so loud my Dh heard me from the waiting room. She was upset that i might discourage her other clients and shushed me! It hurt, and i also got an infection from that (a.j. isnt the only one!) I am tough chick.... this was just wreckless.
I found them to have a 'system' in place, but nothing was on time and luckily i had a job that allowed me to take all the time i needed..cause everything always took 2 hours longer than they said it would. no one i spoke with was helpful and like a.j. stated, they seemed like i was the biggest inconvenience of their day no matter how i tried to communicate with them. I went for 18 days of blood tests and u/s trying to see when i woudl grow follicles and release eggs. they said we "have to stop casue it is wasting resources... seems like you will ovulate soon enough though"... WTF! What a waste of my time.
When i had the sonohytegram done..there were literally 4 people in the room... not one of them spoke to me except to say 'you will feel a little pressure' they did thier thing, and just left the room. didnt tell me it was done, didnt show me where the pads were...nothing. it was awefull and again PAINFULL..
if you are asking for reccomendations about this clinic... i would say NO NO NO NO NO A THOUSAND NO'S And ... if you look at their stats... they have only a 30 % ish success rate.... CRC is 40+% success rate. that alone tells me something.
trust me (and a.j.) the convenience of a shorter drive to the clinic is inticing, but trust me when i say i would drive 12 hours a day to see a different dr than dr campenaro any day. she is .... ugh..... i am getting all worked up. Just dont go there.
I hope this helps with your decision.
Me 32 DH 32
TTC since 2002
Dx Oct 2003 (day before our wedding)
AF constant since 2005 (as in no non-bleeding days)
DH unabstructed azoospermia
Went to KARMA for assistance 2004...hated Dr. Campenaro and left after initial tests
Applied for adoption with local CAS 2005 - no action
Tried a wide variety of natural approaches until 2008
Presently working with Dr. Hughes at CRC/Mac Hamilton
Getting Accupuncture 2x/week to control AF - it's working like a dream!
DH working with Dr. Fischer (Urologist)

Plan A: Micro TESE and on same day JAN 24 2009!
Day 1 Start BCP - Christmas Day
Day 5 Ultrasound/Bloodwork - 11 Follies in Left O, 17 In right O, all levels are 'normal' !!!
Jan 4 09 Start Superfact (.2 cc) - Jan 5 09
Jan 12 09 Start Puregon (150u)- Jan 12 09
Jan 17 09 Ultrasound/Bloodwork ... 3 Folicles (11mm, 10mm, 10mm) E2 3013
Puregon dose cut in half (75u)
Jan 19 09 U/S & B/W - Right O - 4 @13, 12, 12, 10... Left O - 4@11, 11, 10, 9 + 20 more follicles under 9mm E2 965
Puregon dose back up to 150u
Jan 20 B/W E2 771
Jan 21 CYCLE CANCELLED DUE TO FAULTY PUREGON!

Plan B: MicroTESE / scheduled for Feb 21 09
AF start Feb 9
Day 3 U/S - Estrogen level 111 - ovaries 'clean and clear'
Start Puregon Feb 11 150iu
Day 7 u/s lots of follies - all under 10mm, B/W 327
Start Oreglatron and low dose Hsg Feb 16
Day 8 u/s 15 follies each side, all under 10mm, B/W 547
Day 10 u/s all follies still under 10mm,, B/W 647
Increase Puregon to 225iu - try to stim the ovaries to work a little faster
Day 12 u/s 2 follies in Right 11, 11mm B/W 1947
Day 14 u/s 5 follies in Right 16, 13, 13, 12, 11mm and 2 in Left 12, 11mm B/W 4532!!
Estrogen a tad high - dropped Purgen down to 200iu
Day 16 u/s 6 follies in Right 16, 15, 14, 14, 12, 12 and 2 in Left 15, 12 B/W 7000+
Day 17 u/s 17 follies - 8-10 of them big enough to contain eggs. B/W over 10 000!
Going slow and low - looks like I am 3-4 day behind in growth... new date for ER March 1-ish